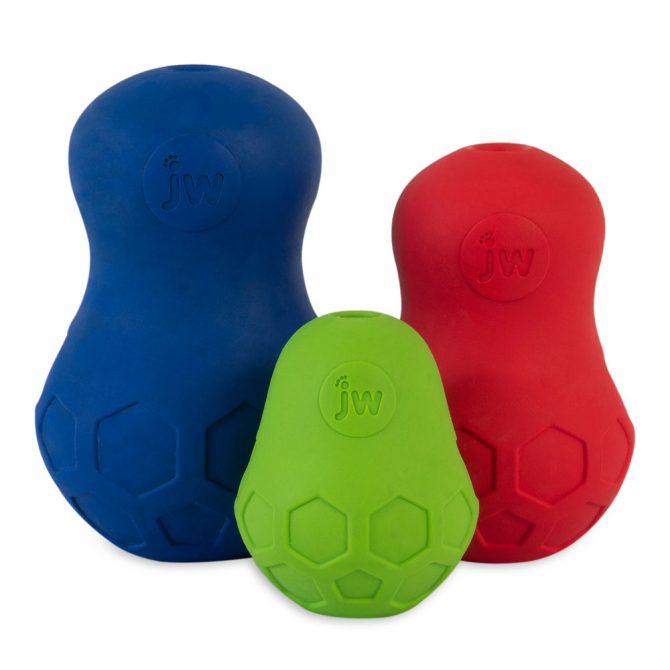 JW® Tumble Teez™ is designed to sporadically dispense treats as your dog plays with the toy. 
• Patented puzzly internal maze design creates an unpredictable treat disposal
• Treats dispense as your dog nudges & paws at the toy
• Natural, non-toxic rubber is made tough and thick to stand up to chewing, biting, & tearing
• Best used as a treat toy by filling with treats, kibble, or spreading peanut butter for a tasty treat.

Size Chart:
Small - recommended for dogs up to 7kg
Medium - recommended for dogs up to 20kg
Large - recommended for dogs 20kg+

Made with super-tough, non-toxic rubber, each toy has thick rubber walls that stand up to the pawing and gnawing of your dog. However, if you know your dog is a tough chewer, we recommend you buy the next size up.
As always, please supervise your pet as they play.