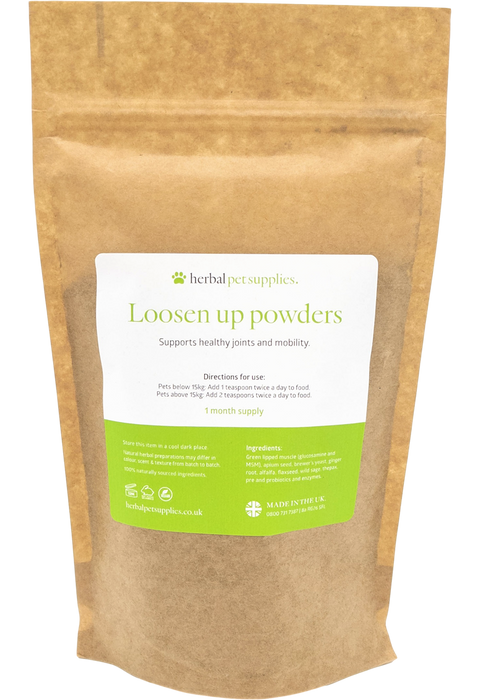 Loosen Up Powder - Herbal Pet Supplies
Supports healthy joints and mobility.
Contains: Green lipped muscle (Glucosamine and MSM), apium seed, brewer's yeast, ginger root, alfalfa, flaxseed, wild sage, thepax, pre and probiotics and enzymes.

Instructions for use: Add 10ml daily to food ; for Cats & small animals under 10kg 5ml daily. (can be split over two feeds)
1-2 months supply
100% chemical free.
Store in a cool, dry place. Keep out of direct sunlight