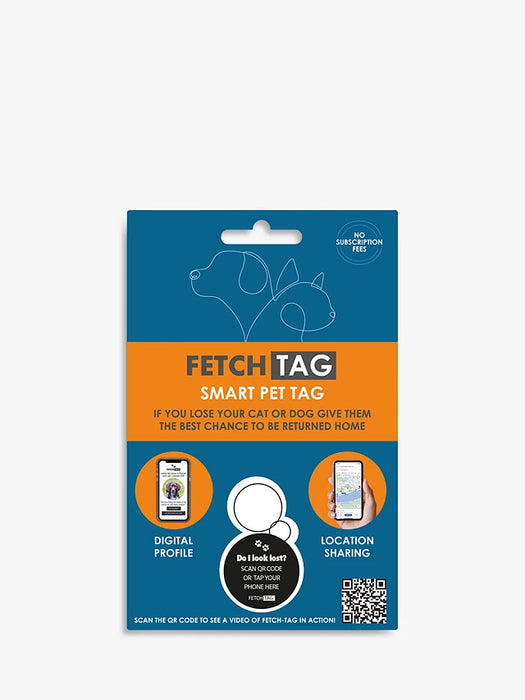 Fetch Tag is a smart pet ID tag that digitally stores all of your pet's details. This gives you the best chance of locating your cat or dog. There are no subscription fees. Fetch Tag can store:
Pet and Owner's name
Pet's photo
Owner's address and contact information
Unique Pet Information, for example: allergies, medical conditions, likes and dislikes
If you find a lost pet, you can simply tap or scan the QR code on the Fetch Tag with your smartphone. When the Fetch Tag is scanned you can see all of the pet's information, including the owner's number and address. The pet's owner will get an email notification with GPS location when the tag is scanned.