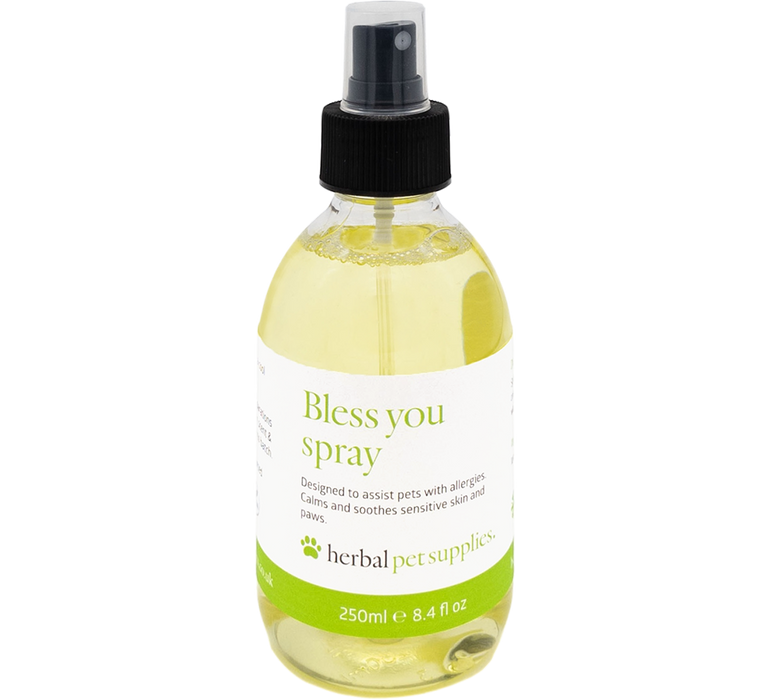 Bless You Spray - Herbal Pet Supplies
250ml
A gentle herbal no rinse body wash for pets 
Removes dust & environmental particles from the skin & coat that cause irritation.   
Works well alongside: Power Up powders & Honey Gold Tincture.
Directions: Massage over your pet's coat twice a day, with hand, sponge or cloth, no need to rinse
Contains: ionic silver & gold, coconut surfactant, essential oils of coconut & sweet melon.
Comes with spray top