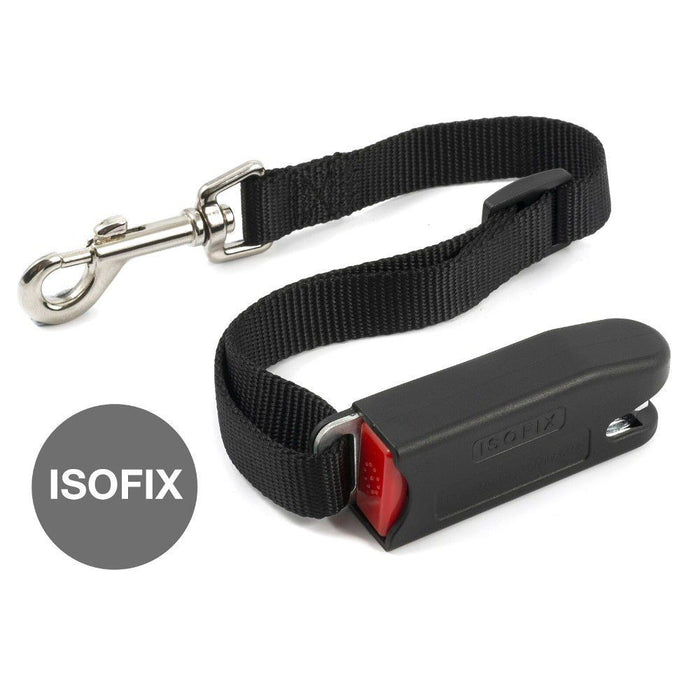 - Attaches your dog harness to your car's ISOFIX
- Restrains your dog to avoid distractions whilst driving
- 60cm
The Ancol Car ISOFIX attachment is perfect for attaching your dogs harness to the ISOFIX connection points in your car (please check that your car has ISOFIX safety connection points).
ISOFIX is the international standard for attachment points for child safety seats in passenger cars and allows this safety product to attach securely and keep your pet safe.
Using products such as these ensure you follow 'Highway Code - Rule 57'...
"When in a vehicle make sure dogs or other animals are suitably restrained so they cannot distract you while you are driving or injure you or themselves if you stop quickly. A seat belt harness, pet carrier, dog cage, or dog guard are ways of restraining animals in cars"